MASTER was founded in order to solve the many problems Which are linked to automation. It supplies electrical, electronic, servo engineering and informatics materials.
MASTER is a leading Company which specializes in the Distribution of a wide range of materials required in electrotechnics for MV and LV
The Many Years of experience and the familiarity with the problems related to this sector enables them to supply a vast selection and many types of certified products, by means of a thorough qualitative selection.
This is in order to satisfy the complex needs of the market and respect the current norms of law. Besides selling products, MASTER also offers companies Advice nation-wide regarding hardware and software in all the sectors mentioned above.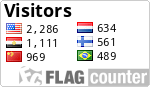 جميع الحقوق محفوظة 2012
©
Master Company